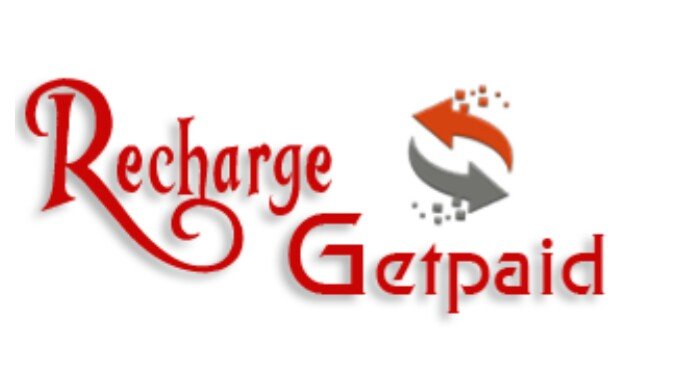 I think youv heard of the New
Business in town ,Before I will tell
you the Name of the Business
opportunity.I will like to explain
the Business. All you need to do is
to sell,buy data ,recharge you mobile Phones and you will earn
from any sell or recharge you
make on you Phones . ALERT:How to make Money with Affiliate Programmie 2018 *SO, WHAT'S THE NAME OF THIS
BUSINESS?* it's *RECHARGE AND GET PAID
LIMITED (RAGPL)*. www.rechargeandgetpaid.com We are into virtual topup (VTU) of
airtime, data, cable network
subscription (GoTv, DSTv,
Startimes) and bills payment like
PHCN (in view) just with the use
of your smartphone. We provide you platform to do the
transactions *Business Company's
registration with CAC* (RC No:
1279919). You can login to CAC's
website and verify that. *Business Company's head
office*: SUITE C16 DANZIYAL
PLAZA, CENTRAL BUSINESS
DISTRICT, OPPOSITE NNPC MEGA
STATION, ABUJA (You visit this
address and find things out for yourself, or send someone there
to check it out).
*RAGP LICENSE FROM NCC & CAC
BELOW* . HOW DOES RAGP WORK
*Summary of This business
opportunity:*
(Please Read and digest this short
script) The business description is that
the *recharge and get paid ltd*
has a platform where you can
buy airtime, data, TV sub. and
more through it when you have
registered. The system is very very easy to
use, in fact if it's a competition
before one would scratch his/her
normal voucher card I would
have recharged through RAGP. *Whenever* you recharge your
phone there is percentage going
to your account (2% on airtime)
and (10%) on data. DSTV, GOTV
and Startimes are all in dealers'
price so you can equally make your gain when you subscribe for
yourself (you may decide to
collect your neighbours' money
and do this for them and have the
money, it's allowed) *Whenever* people under you
recharge their phones you are
also getting percentage (0.35% on
airtime and 4% on data) You may think these percentages
are small, no, not at all. Bet me as you continue with the
business it will come a point
where you have at least 10
people under you, also it will
come a point where each of them
will have at least 10people under them. Not stopping there, it will
come a point where each of your
second level people will have at
least too 10 people under them
and this gives you 1000 people
only in your 3rd level. Am not talking about levels 4 to 10 yet. So only in your 3rd level you
have *at least* 1000 people and if
each of them recharges just #100
a day then all their total money
for that day is #100,000.
Therefore your own money that will come to you that day is
0.35×100,000 = #35,000 only for
that day.
Consider that for whole month, no
weekend is excluded, at 2am in
the night people will use the platform to recharge their
phones.
*Note that you do not ask anyone
to help you do this, they will
naturally do it on their own.* That is achievable, just continue to
add people to the business, and
you won't know when you are
there. *Commissions for you on their
registration money:* 20% on each person in 1st level,
10% on each person on 2nd level,
5% on each person on 3rd level,
2.5% on each person on 4th level,
1% on each person on 5th to 10th
levels deep. *Recharging of phones will
continue as the world exists* Pls note that you will have some
people who will recharge more
than 100 naira every day and
some will even use it for selling
cards as we have some people
already and the percentage goes to their accounts instantly. *RAGP PARTNERSHIP RIGHTS* * You can use personally/sell
airtime and data at a discount
through Virtual Top Up (VTU) for
all networks- MTN, AIRTEL,
9MOBILE and GLO.* * UPCOMING PLANS- JAMB, WAEC,
NECO* * RAGP EARNING POINTS * * You earn 20% from your sign up
fee*
* You earn 10% on Data recharge*
* You earn 2% on airtime
recharge*
* You earn 20% (from sign up fee)
when you tell a friend and sign
them up as a new partner*
* You earn 10%-1% (from sign up
fee) when your friend tells their
friend and sign them up as new
partners*
* You earn 0.35% when all your
direct/indirect RAGP partners
recharge airtime to the level of
your own sign up fee.*
* You earn 0.1% when all your
direct/indirect RAGP partners
recharge Data to the level of your
own sign up fee.* *OTHER MOUTH WATERING
BENEFITS* Each sign up fee has
corresponding POINT VALUE- PV.
Any month you accumulate
(10,000PV) by team production,
you earn a leadership bonus of
N100,000 that month. *Your group Cumulative over
time qualifies you for incentives
as follows:* * 25,000PV – N500,000 TRIP FUND*:
Any time u and your team
aggregate 25,000pv by continuous
accumulation of the stated PV, you
earn yourself a trip to Dubai or
collect N5000,000 cash award from the company.
Same Applies below * 60,000PV – N2, 000,000 CAR
FUND*( small car award which is
also cashable) * 100,000PV – N3,000,000 HOUSE
FUND*(your first house fund from
the company) * 250,000PV – N4,000,000 HOUSE
FUND*(your second house fund
from the company) * 500,000PV – N6,000,000 HOUSE
FUND*
( third house fund from the
company) *NOTE* All the points that result in all
these awards come by team
production and can result at
anytime; no flushing of points
until you make it at your own
time and till the last house fund. Nigeria is big. You can have
downlines or better called
business all over Nigeria:
*the
power of leveraging can never be
overemphasized*
*MY DESIRE IS TO SEE US ALL AT
THE TOP IN FEW MONTHS TO COME*